DEKA hydraulic cylinder S-161
DEKA hydraulic cylinder S-161
INQUIRY
Description
The S-161 cylinder is designed for medium heavy industrial use and heavy mobile use. In close co-operation with our customers we have met the demands of optimal function and simplicity in maintenance, at a low cost. The S-161 is manufactured in steel, stainless steel and acid-proof steel. The S-161 is painted as standard.
S-161
• is a double acting cushioned or non-cushioned cylinder
• is designed according to ISO STANDARD 6020-1, CETOP RP 58, NF E 48-015, VW 39 D920.
• is available in seven standard dimensions. If other dimensions are required, contact ARCOS.
• has six different means of mounting...
• is a standard equipped with multi-lip seals that handles hydrolysis, temperatures from -55 to +155°C, water/glycol and most environmentally compatible oils.
• is available with custom adapted seal concepts.
• is designed to achieve maximum bearing.
• is as an option available with SAE flange connections according to ISO/DIS 6162.2
• is as an option available with position sensors.
• is designed to be a flexible choice for the customer both as an exchange cylinder and for new constructions.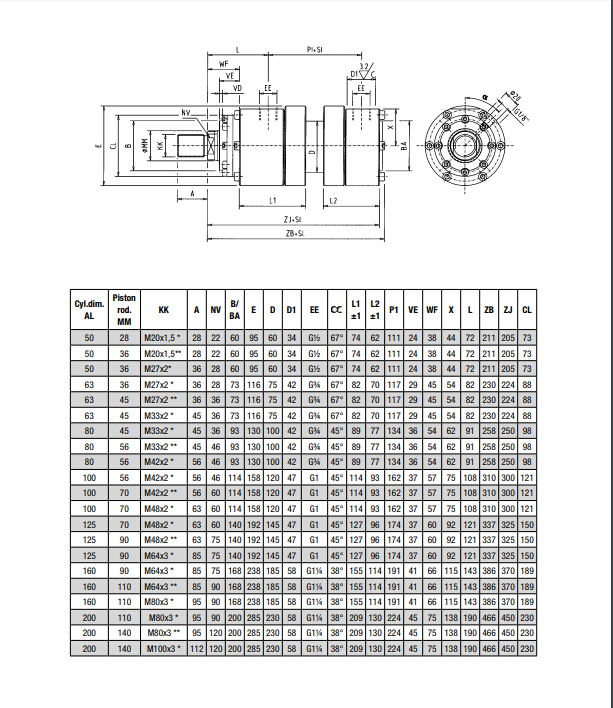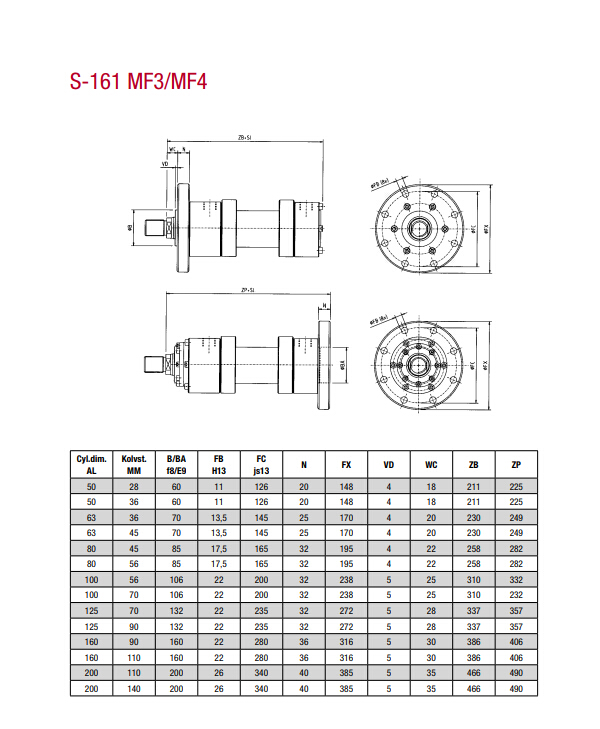 Maybe you like